Book yourself in for a trim and shave today!
There's something undeniably elegant, sexy and masculine about a professional straight razor shave, and it's an experience every man should have at least once in his life. Book an appointment at Barberholic Barbershop today to see what the hype as all about!
The Art of The Shave
In days long past, the straight razor shave was "the" shave. It might be hard to imagine, but there was once a time when drugstore shelves weren't lined with stacks of cheap, disposable razors that never get snug against the skin, no matter what they claim.
A straight razor is a long, singular blade that's glided across the skin at a very precise angle to provide the closest possible shave and to create sharp, detailed lines. As beards and carefully groomed facial hair have come back into style and become important in gentleman culture, we've seen a resurgence of this classic, manly shaving method.
Unlike shaving with disposables, there's an art to the straight razor shave. Not only does it require a completely different technique, it's also about the experience. The experience of a hot towel and rich, creamy lather being applied to your skin, the smooth gentle glide of the razor across your face, and the feeling of ultimate smoothness afterward. Experience it for yourself at Barberholic Barbershop!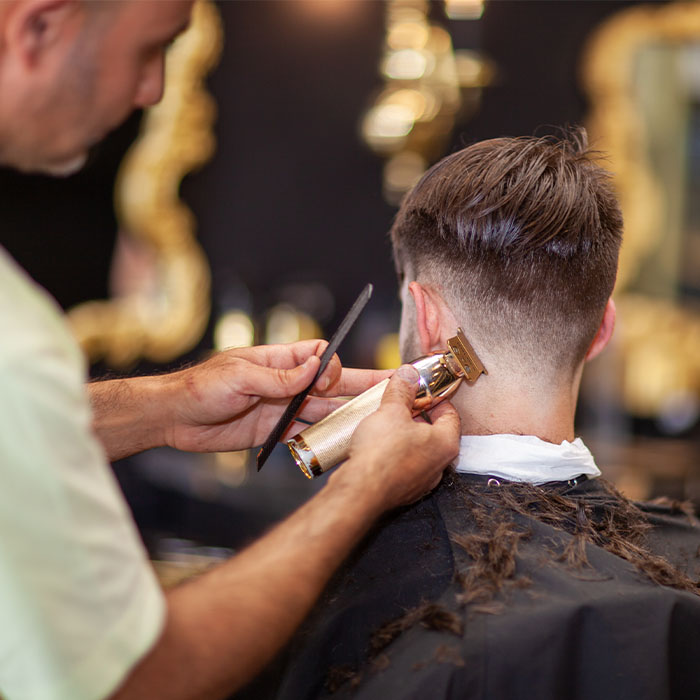 Haircuts
Hot Towel Shave
Waxing
Beard Trim
Straight Razor Shaves
Traditional and Contemporary Styling
A Relaxed Space
Open to All Ages
We take Walk-Ins
Kanata
Stitsville
Ottawa West
Greater Ottawa
Benefits of A Straight Razor Shave
Aside from the fact that a straight razor shave will make you feel like a true gentleman, and a bit of a rebel, there are other more tangible benefits to a professional straight razor shave. A straight razor shave will elevate your physical appearance on a number of levels. Here's how:
The closest possible shave
Less lumps, bumps, and nicks
Reduces waste
However, a straight razor shave requires a technique that comes with a bit of a learning curve. This learning curve is enough of a reason to trust your shave to the experts at the Barberholic Barbershop but when you leave your straight razor shave to the professionals, you also get to sit back and enjoy the luxury of the experience. Our professional barbers take care of your skin with an ease and smoothness that leaves you looking and feeling your absolute best.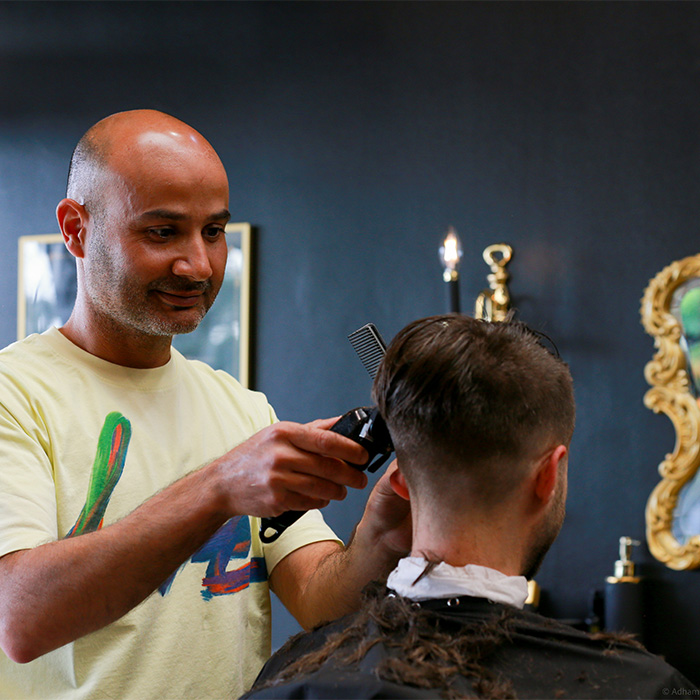 Get in touch with us using the form below.
If you are trying to book an appointment, please use the online booking system on top of the page. Appointments are not to be made via e-mail.
Barberholic is committed to ensuring that the collection and processing of data carried out by our
barberholic.ca
site complies with the General Data Protection Regulations (GDPR) and the Data Protection Act. To know and exercise your rights, particularly concerning the withdrawal of consent to the use of collected data, please consult our
privacy policy